incra Router Table stands
Part Number: RTSTAND36 & RTSTAND43 (RTSTAND36 shown here)



Need a little support for your new router table top? INCRA's Router Table Stands provide a rock solid base to build on. Constructed of hard anodized aluminum and "armor plated" powder coat heavy gauge steel for years of durable performance in your workshop.

T-Slotted Aluminum legs permit easy assembly and allow for positioning of the optional shelf supports at any height. Great for creating a shelf at a comfortable level. Non-skid leg levelers for vertical height adjustability from 34-1/2" to 36-1/2". Need a cabinet for your router station? No problem with INCRA's innovative leg design. Just slide 1/2" panels into the channel on each leg to easily enclose the stand. Create the ultimate dust collection enclosure in minutes. INCRA's Router Table Stand is available in 2 sizes.
INCRA Router Table Stand - for UP to 36 " Wide Table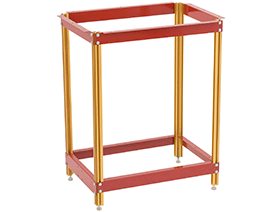 INCRA Router Table Stand - for UP to 36 " Wide Table
Part Number: RTSTAND36
> more info

The RTSTAND36 is perfect for
any standard router table top including INCRA's 24 x 32 Center Mount Table and 24 x 36 Offset Table. The larger RTSTAND43 is the best choice for big table sizes like INCRA's 27 x 43 Offset Table.

The optional wheel kit is a great small shop solution allowing for easy movement of the stand from one location to another.
INCRA Router Table Stand - for UP to 43" Wide Table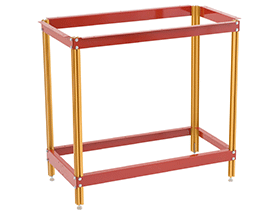 INCRA Router Table Stand - for UP to 43" Wide Table
Part Number: RTSTAND43
> more info

The larger RTSTAND43 is the best choice for big table sizes like INCRA's 27 x 43 Offset Table. These are the most innovative stands ever offered for sale! Everyone eventually wants a router table cabinet with doors, drawers, and downdraft-style dust collection, and these router table stands give you a big head start by serving as the supporting framework.

Overall dimensions at table mounting flanges: 38-1/4" W x 20-1/8" D x 34-5/8" H (min.)